Surviving & Thriving in the Age of Disruption: How We Responded to the Pandemic
---
Purchase the Recordings!
Didn't get a chance to attend the conference?  Still want to view all of the great content, discussions, and presentations?  The  session replays are now available for purchase!  
Contact Ann Zecca ([email protected]) to purchase your access, at the same great value of $314.16 for all 9 sessions listed below.

---
Thank you for Attending!    
We owe all of our attendees a huge thank you for making our first full virtual conference a success!  We had a great time seeing and hearing from you throughout the networking activities, Q&A's and all of the presentations. 
Thank you to our Diamond Sponsors for participating in the Expo Booths.  And, a huge applause to all of our presenters - who knocked it out of the park with the thought-provoking, insightful, and powerful sessions over the three days!
Attendees:  An email was sent 8/18 with your access to the session recordings
---
Conexxus' annual education and strategy conference went virtual.... and was more powerful than any year prior.  Was your organization prepared for the disruption of the pandemic? 
Join top industry experts over three themes of technology education sessions and panels.
1: The new normal: The concepts weren't new and moving forward won't be normal. The impact of the pandemic on society and retail.
2: Disrupt or be disrupted: Industry initiatives to reshape your response to disruption and grow new business models.
3: Digital transformation: Designs and strategies essential for innovation.
The recording access pass is $314.16 for both members and non-members.  You will have full access to the recordings of the 9 education sessions from all three days.

For the first time, the annual education and strategy conference is open to both members and non Conexxus members! We invite you to join us for an incredible line-up of industry professionals. All three days will be comprised of multiple speaker presentations and panel discussions. Each session will be followed by Q&A with the speakers. Watch live to participate in the Q&A or with your full access pass you have the ability to watch all recordings post conference.
The New Normal: The concepts weren't new and moving forward won't be normal. The impact of the pandemic on society and retail.
Sessions for August 11 include strategies for where businesses should go from here, technologies to consider, how elections will impact the future, how various retail sectors fared amidst the pandemic, how consumer habits have changed, an overview of operational execution for integration of food service and packaged goods (from logistics to inventory management), and how to evaluate self check-out, delivery and curbside pickup options.
KEYNOTE | Beyond the Pandemic and After the Elections: Issues, Challenges and Strategies to Grow Your Business Over The Next Two Years
| Gene Marks - Owner & Operator of Marks Group PC
Gene will talk about strategies and tactics for where businesses should be go from here - key and little known economic indicators to watch, workplace actions, technologies to consider and how the elections will impact their future.
Where We Are Headed: The Convenience Industry Outlook
| Lori Stillman - Vice President of Research, NACS
Industry performance in 2020 has been a wild roller coaster ride for sure! The tsunami-like impact of a global pandemic has a way of drowning out foresight. Right now, it feels impossible to predict what our industry will look like next week, let alone next year. The ways in which retailers, suppliers and consumers have adapted to the challenges imposed by the events of 2020 are transforming categories, shopping patterns, retailer offerings and more! We'll look at the categories winning, new solutions that are connecting retailers and shoppers and try to harvest the best learning – to date! – from 2020 and how it can impact the future of convenience retail.
Bridging the Chasm: IT Requirements to Operational Execution
| Kay Segal - Founder, Business Accelerator Team (BATeam)
| Mike Flebotte - Partner, Business Accelerator Team (BATeam)
| Nick Peters - Director of IT, Holmes Oil
| Babir Sultan - President, FavTrip
| Krystal Rademacher - Retail Accounting Supervisor, Quality Dairy Company
Systems must support marketing and operations. And systems today must meet consumer need states as well as integrate into the BOH (back of house) systems for foodservice and packaged goods. Since March 2020, consumers are using convenience stores for more products – both food and packaged goods and they are using touchless services to get the products into their hands – be they self-check-out, delivery or curb-side pick-up. In this fast-paced session, we will share:
A recap of pertinent consumer trends for self-subscribed and distanced acquisition
An overview of requirements or needs for operational execution – from logistics to inventory management and from order management to curbside pickup and delivery
Key considerations and methodology to evaluate platform options and how these options must relate to the operational needs
Disrupt or be Disrupted: Industry initiatives to reshape your response to disruption and grow new business models.
Sessions for August 12 include API strategy, how Conexxus is accelerating API standardization to reduce technical debt, digital marketing strategy, evaluating you digital footprint and aligning across departments, and the NACS/Conexxus age verification work.
Faster, Cheaper, Better: Motivation and Strategies for Conexxus APIs
| David Ezell - Director of New Initiatives, Conexxus
| Clerley Silveira - API Coordinator, Conexxus
| Patrick Abernathy - Director of IT, Jacksons Food Stores
| Ryan Uphouse - IT, Sheetz
APIs have become the foundation for new software development. To help the convenience industry pivot to APIs, Conexxus and NACS are investing heavily in tools, processes, and specifications to speed the definition and implementation of industry focused APIs. In this session we'll hear from retailers about projects for which APIs are crucial, new types of services planned that APIs will support and review how Conexxus is addressing the API ecosystem development in committees and in "the Factory."
B2C Digital Marketing Tactics: Driving Engagement
| Mike Flebotte - Partner, Business Accelerator Team (BATeam)
| Erin Strong - Senior Director of Marketing and Creative Services, Maverik
| Don Frieden - President and CEO, P97 Networks
Digital marketing strategy should be geared to the mission of increasing customer visits. There are two ways to drive visits and sales – sell current customers more and more often and/ or increase the number of customers. For long-term sustained growth, you must increase visits – from your existing customer base as well as new customers. The tactics deployed can vary. In this session, we will share a roadmap for digital marketing strategy, summarizing key questions for consideration, methodically outlining what to ask and align to other departments and systems.
Digital Identity and Age Verification and the Future of Retail
| Gray Taylor - Executive Director, Conexxus
Most states and the federal government are in the process of adopting digital replacements of the paper-based documents they issue. These new "documents" will create short-term confusion with those who use these documents to verify qualities of the presenter – when using a mobile driver's license to buy beer or a digital social security card to prove citizenship, for example. During this digital identity disruption, the need for high-quality and low PII risk verification of age will become more important to retailers, as new age-restricted products enter the market and new restrictions on existing categories emerge; and the two trends can appear to be at odds.
This session will show you how NACS and Conexxus is leading the private sector in shaping digital identity and verification process flows to minimize friction and data risk, while improving the quality of verification as we move from paper identity to future digital identity.
Digital Transformation: Designs and strategies essential for innovation.
Sessions for August 13 include a look at IoT and how disparate systems can create data rich solutions without data integrations, hear from ISVs utilizing IoT, explore the move to "agile" environments, how architecture decisions can affect culture, and learn what's on the mind of some top retailers when it comes to new initiatives.
IoT Data-Driven Experiences for Retail
| Michael McCool - Principal Engineer, Intel
| Kristen Call - US IoT Specialist, Intel
In retail, the latest technologies enable exciting data-driven experiences and unlock business value like never before. However, there is still a lack of interoperability between various IoT and edge computing solutions making it difficult for retailers to deploy integrated solutions with speed and ease. Our conversation and demo today demonstrates how you can create flexible data rich retail solutions from disparate systems. Without depending on tightly coupled direct integrations, we demonstrate the creation of a sophisticated retail system using the open source framework EdgeX, IoT standards, and the visual orchestration system NodeRed. We also discuss the potential future value of emerging standards such as the W3C Web of Things (WoT).
The Store of the Future
Aug 13, 2:10pm EST
| Kristen Call - US IoT Specialist, Intel
| Marty Wolfe - Vice President & Global Consumer Industries CTO, IBM
As the role of the store has evolved, and especially given the challenges created by COVID-19 and the "new normal" of operations, this session will discuss the need and approach to deploying a common "hybrid store cloud platform" and the most important related considerations.
Kevin Smartt, CEO of Kwik Chek and Conexxus Chairman, discusses the future of convenience retail in the age of pandemic and the coming "new normal"
Aug 13, 3:45pm EST
| Kevin Smartt - CEO Kwik Chek & Conexxus Chairman
| Gray Taylor - Executive Director, Conexxus
Kevin will discuss initiatives his medium sized company have taken to fully leverage digital commerce and marketing to increase category sales and minimize fuel demand destruction – and what he sees for the market as we emerge from lockdown; and how technology strategy plays an essential part in Kwik Chek's success.
CONference SPEAKERS
KEYNOTE SPEAKER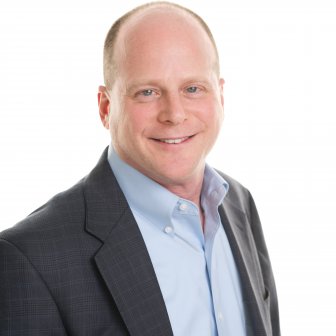 Gene Marks, Owner & Operator of Marks Group PC
A past columnist for both The New York Times and The Washington Post, Gene now writes regularly for The Hill, The Philadelphia Inquirer, Forbes, Inc. Magazine, Entrepreneur Magazine and The Guardian. Gene has written 5 books on business management, specifically geared towards small and medium sized companies. His most recent is In God We Trust, Everyone Else Pays Cash. Nationally, Gene appears regularly on MSNBC and Fox News as well as John Batchelor Show and SiriusXM's Wharton Business Channel where he talks about the financial, economic and technology issues that affect business leaders today. Gene helps business owners, executives and managers understand the political, economic and technological trends that will affect their companies and—most importantly—the actions they can take to continue to grow and profit. Gene owns and operates the Marks Group PC, a highly successful ten-person firm that provides technology and consulting services to small and medium sized businesses. Prior to starting the Marks Group PC Gene, a Certified Public Accountant, spent nine years in the entrepreneurial services arm of the international consulting firm KPMG in Philadelphia ;where he was a Senior Manager.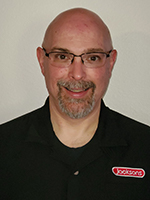 Patrick Abernathy, Director of IT, Jacksons Food Stores
Patrick Abernathy is Director of Information Technology for Jacksons Food Stores, Inc. and Jackson Energy based in Meridian, ID. Jacksons Food Stores operates 264 company stores and Jackson Energy supplies fuel to over 900 locations in the western US. His primary responsibilities include company IT support, systems implementation and testing, point-of-sale systems, back office systems, other store level retail systems and general IT services for all of the Jacksons companies. Patrick is also serves on the VeriFone Petroleum Advisory Council, Acumera Customer Advisory Board, Conexxus committees, and the steering committees for the PDI Retail and Wholesale customer groups.
Patrick Abernathy started his IT career in 1987 and has worked in the college administration, intermodal transportation and convenience store industries. In 2002 he entered the petroleum industry working for Sapp Brothers Truck Stops out of Omaha, NE. Then in 2005, he joined the management team at Jacksons Food Stores, Inc. and Jackson Energy as Director of IT.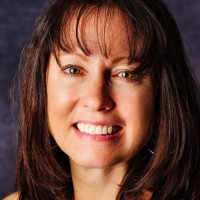 Kristen Call, US IoT Specialist, Intel
Kristen's 25+ years' experience ranges from a variety of retail-oriented roles from running c-stores, to entrepreneur developing and patenting software to bypass credit card fees at the fuel pump to managing IT deployments for store technology solutions. She leads the Phoenix Chapter International Institute of Business Analysts (IIBA) as the presiding president for the past 4 years. She has held certifications as an agile product manager and scrum master while leading teams to successful deployments using a variety of agile frameworks. Passionate about the art of technology and how it fits into organizations, she joined Intel to bring solutions to markets that address technology challenges. As the US IOT Specialist her focus is ISV's and SI's in areas that make a difference for retailers.

David Ezell, Director of New Initiatives, Conexxus
David's responsibilities include the surveying of new technologies such as those comprising the Fourth Industrial Revolution (IR4.0), and promoting the use of Conexxus standards, both existing and new, in these trending technology environments. David continues to represent Conexxus at the World Wide Web Consortium, which he has been a part of since 2002. He has led several committees at W3C and is currently a co-chair for the Web Commerce Interest Group and serves on the Advisory Committee. David has been involved in NACS Technology, PCATS, and Conexxus standards work since 1998, including chairing the POS/Back Office Committee, and served on the Board of Advisors from 2011 through 2018. More recently, David has advocated for the adoption of open API architecture as a powerful way to implement Conexxus standards. David joined the Conexxus staff January 1, 2019. Prior to joining Conexxus, David was a Principal Software Architect in the Petroleum division at Verifone, specializing in requirements gathering, use case centric design, and XML data design and processing.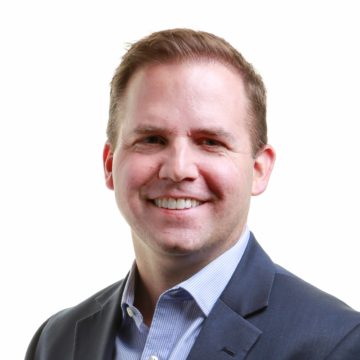 Mike Flebotte, Partner, Business Accelerator Team (BATeam)
Mike began his career in retail with Ahold USA beginning in Store Management and then moved into category management as a Buyer/Merchandiser responsible for procurement, supply chain logistics, marketing, promotional planning and overall category performance across 550 stores and 9 states. Moving to the vendor segment, he then joined Ocean Spray Cranberries as Customer Marketing Manager where he developed and executed trade and customer marketing programs for national grocery chains, implemented retailer-specific marketing and advertising programs. As Retail Operations Manager, Mike was responsible for all retailer and broker in-store execution, and developed and executed retail action plans focused on shelf merchandising, assortment, promotional plans, and new item launches. Mike then joined a SaaS company providing a data, payments and analytics platform that enhanced collaboration between retailers, both grocery and convenience, and their suppliers. Mike held various leadership roles including Vice President of Business Intelligence & Strategic Development and Executive Vice President of Operations & Business Integration. He then became Executive Vice President of Marketing & Business Strategy, assuming leadership and oversight of strategic marketing vision, planning and execution – inclusive of both outbound and inbound approaches – to build brand awareness and support sales efforts to achieve revenue and profit objectives.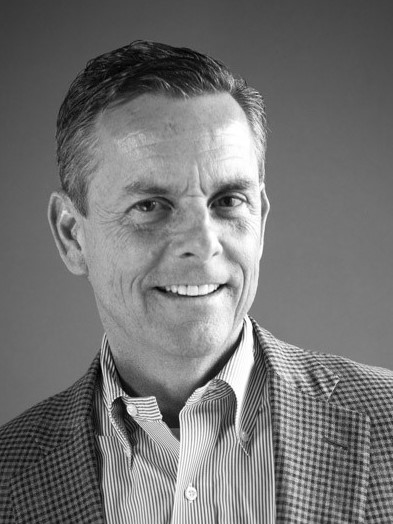 Don Frieden, President and CEO, P97 Networks
Mr. Frieden is the founder, president and CEO of P97 Networks, developers of PetroZone, a cloud based mobile commerce, consumer engagement, and digital marketing platform. For the last 22 years Don has been on the forefront of industry leading applications in mobile technology, from concept to commercial viability to mainstream. As founder and CEO of SAT Corporation (1997), Don recognized an opportunity in the application of mobile technology to automate workforce management, create new industrial workflows, improved situational awareness, and capture a wealth of back office information. The result was enhanced real time decision making by the front-line mobile workforce in a dynamic operating environment. In other roles as President of NovoLink Communications and at BET Plant Services, Don applied his sales, organizational, and financial skills to improve the focus and performance of these international companies.
Mr. Frieden serves as Vice Chair for Conexxus Mobile Working Group, chartered to address technology standards which improve business processes, reduce costs and increase productivity for the convenience and fuel retailing industry. Mr. Frieden is also a Director at NovoLink Communications, Inc., IWL, and Texan Bank. He holds several patents in Radio Frequency Identification (RFID) technology.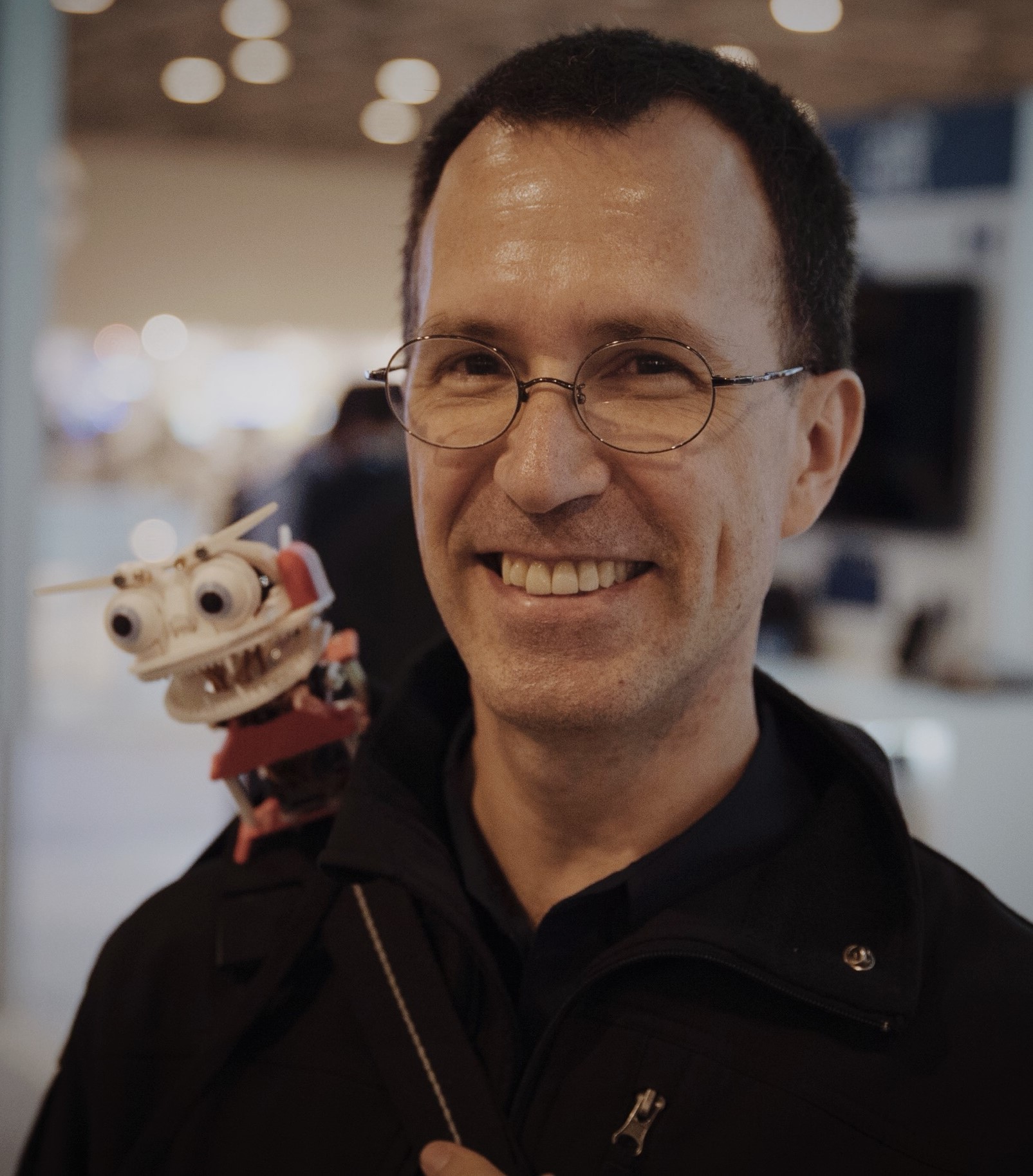 Michael McCool, Principal Engineer, Intel
Dr. Michael McCool has experience in a wide range of areas, from computer graphics to high performance computing to robotics to IoT. He has been both a university professor and a successful entrepreneur; his venture RapidMind was acquired by Intel in 2009. Currently he is working on robotics and the Internet of Things (IoT), including programming environments, systems for real-time and embedded HPC software, accelerated computing for HPC and AI, ROS, edge computing, and IoT metadata and semantics. Most recently, he has been co-chairing the Working Group developing the W3C Web of Things standard which supports portable metadata for IoT devices, describing their services and their network interfaces, in order to achieve scalable IoT interoperability.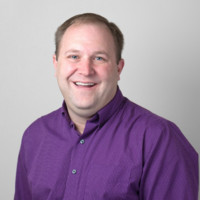 Nick Peters,
Director of IT, Holmes Oil
Nick Peters is the Director of IT for Cruizers, a 26-store convenience chain based out of Chapel Hill, North Carolina. Serving Cruizers for 19 years, his current responsibilities include managing IT operations and project management for future technology adoptions. Nick also serves as vice-chair on the Retailer Business Requirements committee for Conexxus, which assists retailers, vendors, and manufacturers, in defining process standards. With a start in Operations and then transitioning over to IT, Nick's practical and efficient approach in handling business challenges help to streamline Cruizers day to day operations.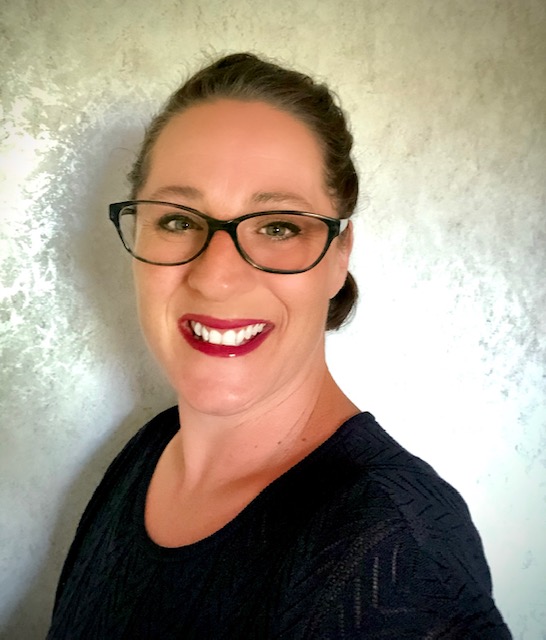 Krystal Rademacher, Retail Accounting Supervisor, Quality Dairy Company
Krystal Rademacher has been with Quality Dairy Company for 15. For 13 of those years, she managed QD's current flagship location in Holt, MI and has been promoted several times to her current position as the Retail Accounting Supervisor. In this role, she manages the Retail Auditing software, inventory controls, the home delivery website, Price book software and all related staff. Her work ethic can be summed up in to one quote, "Be the change that you want to see happen". Krystal is driven by logic and a strong moral code, not easily dissuaded from points she finds important, standing solidly on facts and details. In her personal time, Krystal loves a good book by a sunny window, while she and her Husband love to adventure and explore the history and beauty of Michigan.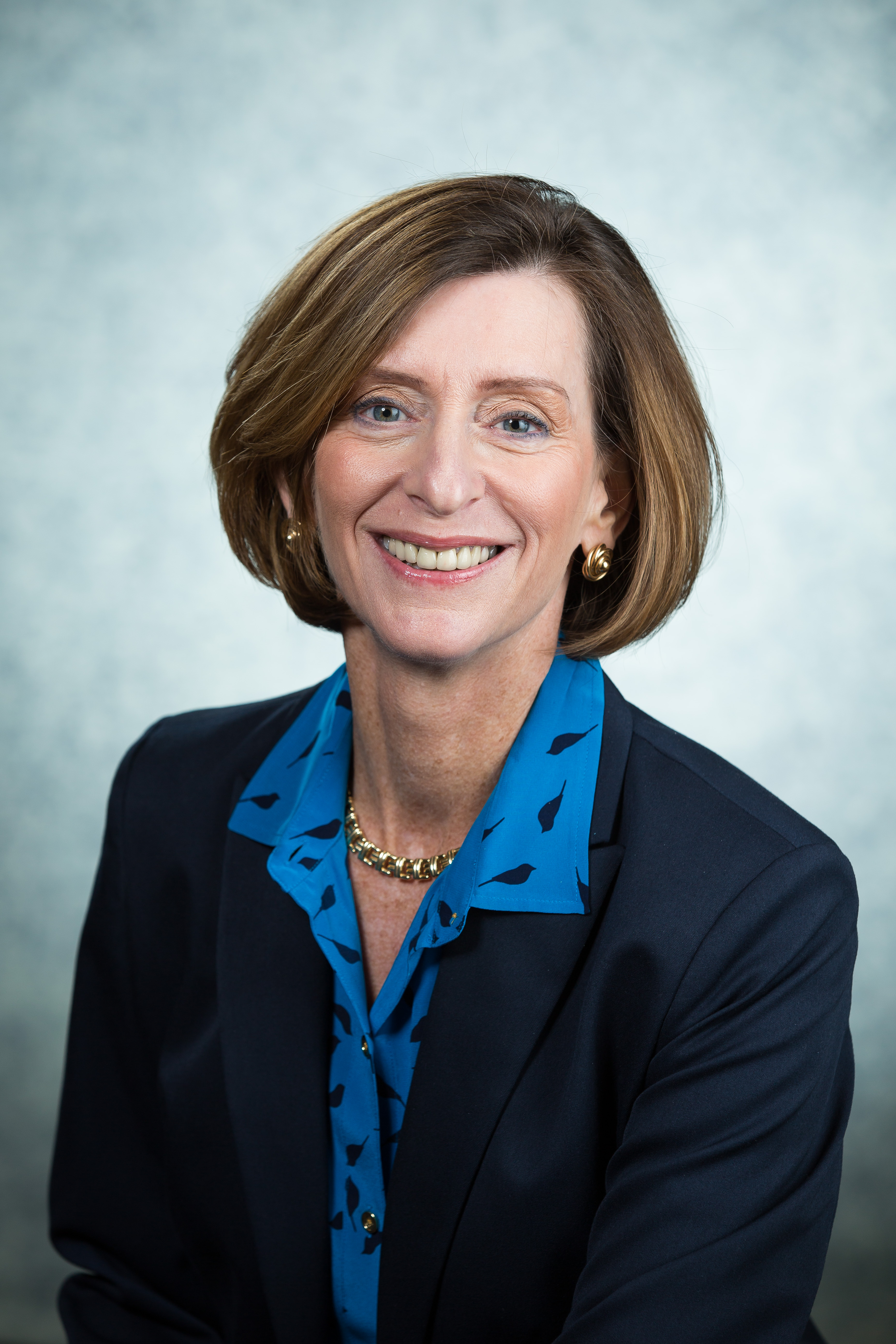 Kay Segal, Founder, Business Accelerator Team (BATeam)
Kay Segal founded Business Accelerator Team (BATeam) in 2015 with an eye on providing business solutions focused on accelerating revenue for c-store retailers. Kay leverages her years of experience in operations, marketing and strategic positions to help vendors/suppliers and marketers/retailers identify their competitive advantages, avoid costly mistakes and round out their offerings.
As BATeam's managing executive, Kay has quickly grown BATeam into a comprehensive, diverse consultancy that offers thorough industry insight and a unique niche of services. Kay personally delivers deep insight, individualized strategic planning and meaningful tactical application to help clients bolster profitability. In addition, she fosters collaboration by drawing on her extensive network of industry relationships, helping both retail and vendor clients fast-track their business, while providing heightened value both to the industry, and to the retailers / marketers within the industry.
Prior to founding BATeam, Kay worked for CSP Information Group, now Winsight, leading teams in a variety of roles for more than 18 years. Kay also worked with the Circle K Company (now owned by Alimentation Couche-Tard) in Phoenix, Arizona, and handled c-store foodservice category management, franchise brand negotiations and program testing. Her ingenuity and leadership provided foundational development for the foodservice categories at Circle K. Earlier in her tenure at Circle K, Kay worked in field operations and marketing. Additionally, her resume includes positions with 7-Eleven, the Clark County Health District, Sky Chefs and within traditional foodservice and retail.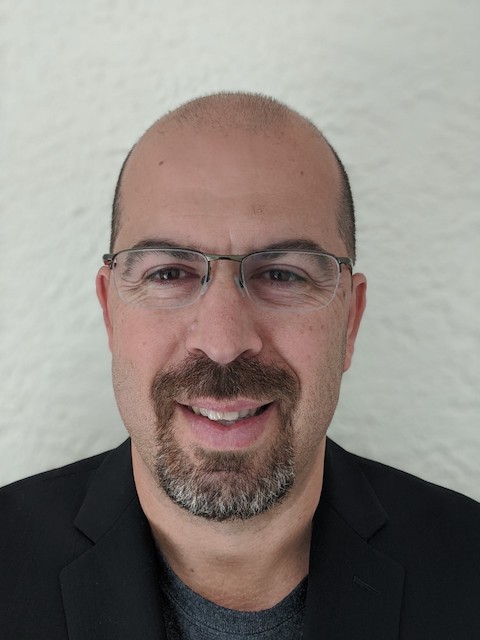 Clerley Silveira, API Coordinator, Conexxus
Clerley joined the Conexxus team in April of 2020. He is responsible for coordinating the development of RESTful API standards. Clerley's responsibilities include supporting the development of certification tools and simulators, as well as assisting Committees, and Working Groups with API specification development. Clerley has been involved in the Petroleum and Convenience store Industry for over twenty years, as both an architect and implementer of forecourt and payment systems. Prior to joining the Conexxus staff, he was an active contributor to the Conexxus standards effort by advocating and helping to develop standards for Mobile, Loyalty, and EPS. He also served as the Chair of the Technical Advisory Committee. Clerley has a BS in Computer Science from Faculdade Rui Barbosa and is currently finishing his Master's in Cybersecurity at Syracuse University.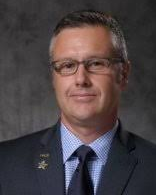 Kevin Smartt, CEO Kwik Chek & Conexxus Chairman
Kevin began his retail and marketing career with Frito-Lay Inc. In 2001, Smartt and a partner bought Austin, Texas-based Kwik Chek Food Stores Inc./ McCraw Oil Company, where he has served as CEO since the acquisition. Smartt holds several board positions on local civic and charitable organizations. He serves on the NACS Executive Committee, Chairman of the Board of Conexxus, and has served on the boards for the Texas Petroleum Convenience Store Association and the Oklahoma Petroleum Marketers Association. He earned his degree from the University of Texas at Arlington.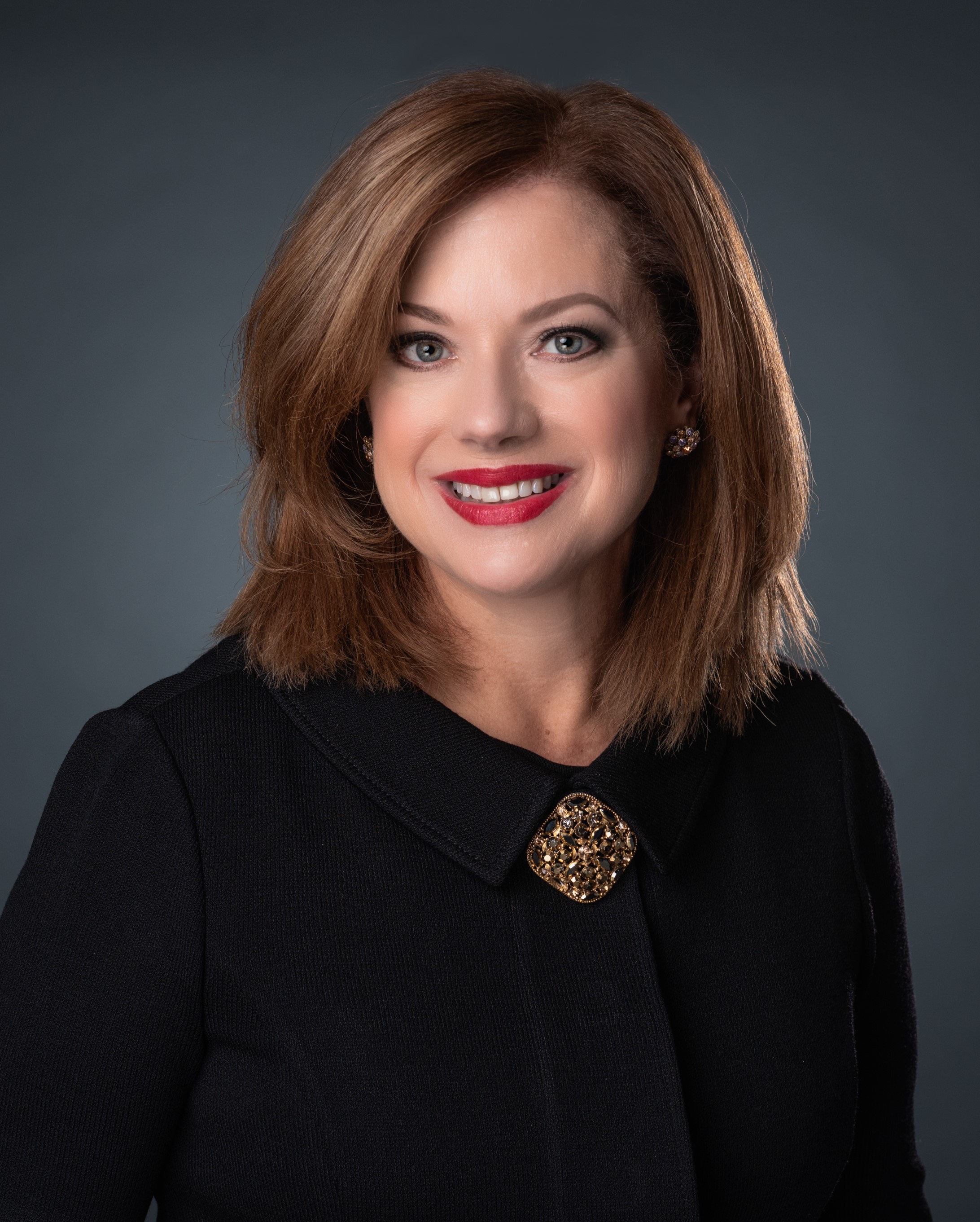 Lori Stillman, Vice President, Research for NACS
Lori Buss Stillman is the Vice President, Research for NACS. Joining NACS in 2000, Lori leads the association's industry-leading research portfolio, which includes the NACS State of the Industry suite of products and events, the Convenience Tracking Program (CTP) that provides moment-of-truth insights into shopping behavior, monthly data insights from the CSX database and other research and insights programs critical to the convenience and fuel retail industry.
Stillman has a deep background in data analytics, decision support, business development and consulting. Most recently, she served as executive vice president of analytics, insights and business intelligence for Advantage Solutions. She also has served as senior vice president of new client acquisition for Information Resources Inc., vice president of marketing and business development for WEBCO General Partnership, and senior vice president of strategic business development for Nielsen.
Stillman earned a B.A. in business communications from Maryville University. She is active in the advancement of our industry, holding board level positions with the NACS/Coca-Cola Retailing Research Council, Conexxus and with the Western Michigan University Food and CPG Marketing Program Industry Advisory Board. She is also a frequent speaker on the disruption taking place across the retail landscape. Lori makes her home in Northern Virginia, with her husband and daughter.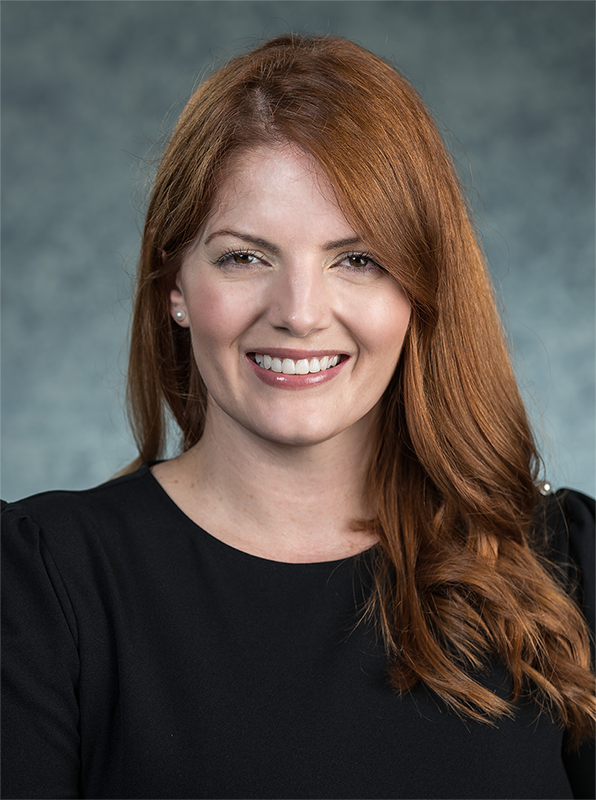 Erin Strong, Senior Director of Marketing and Creative Services, Maverik
Erin Strong is the Senior Director of Marketing and Creative Services at Maverik – Adventure's First Stop. She supports her teams in the development of data-driven creative products, compelling marketing campaigns, and forward-looking company strategy to grow Maverik's customer base and their frequency of purchases. Prior to joining Maverik, Erin oversaw a $20MM annual budget as the National Executive Director of Digital for Boyd Gaming's 29 resort-casino properties. She was the VP of Brand for a consultancy called SGEi, and in that role she oversaw business in China, Western Europe, and the Bahamas, and was the key account owner for BMW North America and Canada.
Before SGEi, Erin established Social Chaperone, a social media management company, where she was the owner and Creative Director for more than a decade. She had a client list that included Toyota, eBay, Overstock.com, the NFL, T-Mobile, Walt Disney World, and Edmunds.
Erin studied creative and technical writing at Utah Valley University before joining the Peace Corps of Ukraine. As a Peace Corps volunteer, Erin gained experience working as an English teacher, grant writer, and teacher trainer. She is an avid volunteer, foster mom, and a board member and PR Chair for the Guadalupe School in Salt Lake.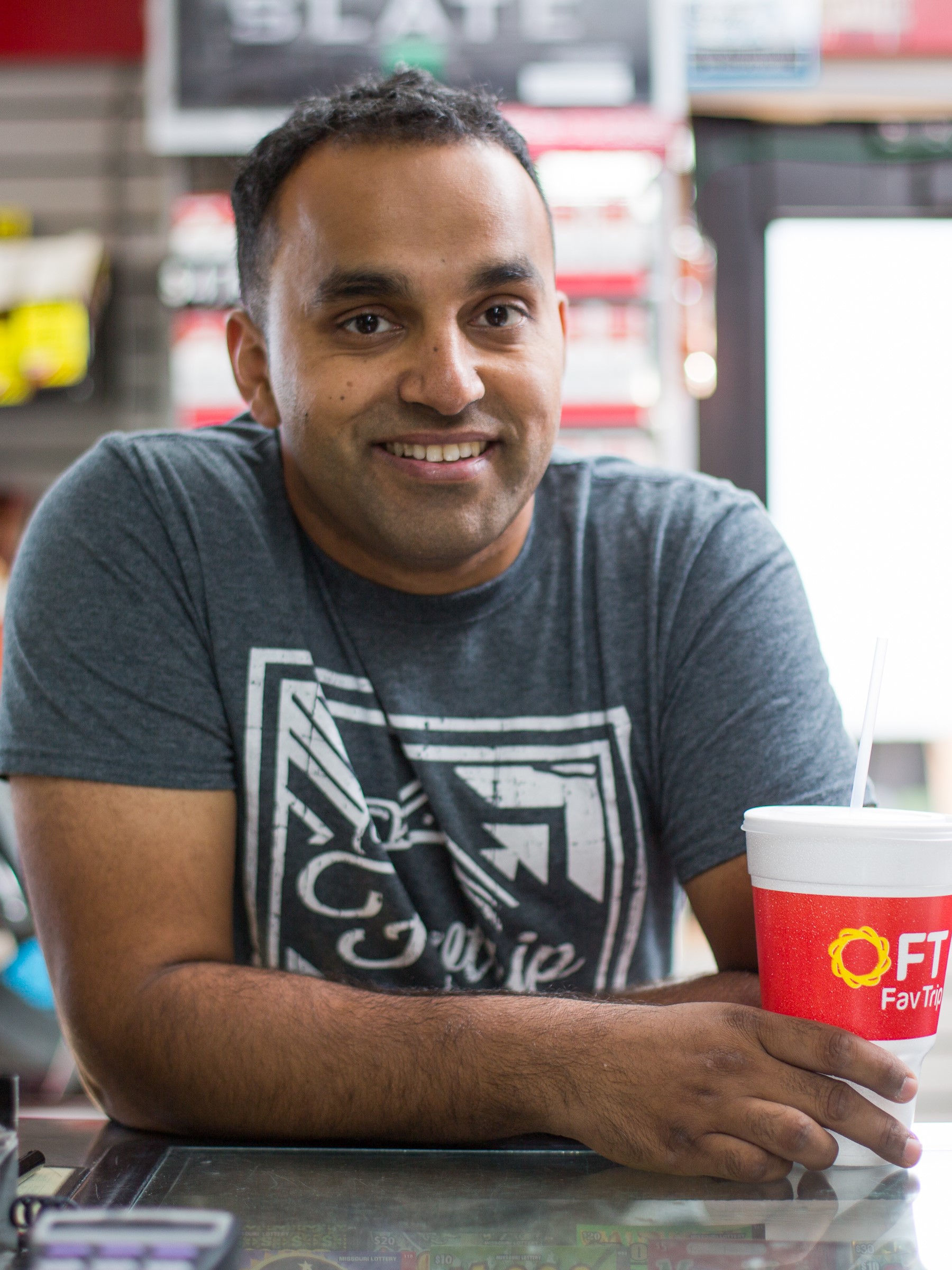 Babir Sultan, President, FavTrip
Babir Sultan is the President of FavTrip. He has been in the gas station industry for over 15 years with a background in computer networking. FavTrip has quickly expanded from 1 to 11 locations, with three of the locations under the private brand. Babir is currently working towards his EMBA at Rockhurst University and has been able to utilize his background in IT to implement experience into retail. He has focused on implementing processes such as curbside pickup, delivery and subscription model coffee service. With a wide online reach, FavTrip's social media efforts reach 950k customers a month.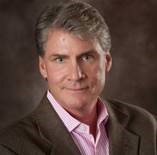 Gray Taylor, Executive Director, Conexxus
Gray literally grew up in the convenience store industry with the opening of the family's first convenience store in 1963. Involved in the family business, comprised of 87 stores, he gained experience in all phases of convenience store and chain retail operations.
Gray has been involved on a variety of projects, including heading global product management for three of the world's largest retail petroleum equipment and systems suppliers and Vice President of Research & Technology for the National Association of Convenience Stores (NACS). Gray managed product portfolios that included payment platforms for EMV migration markets from Malaysia to Canada, as well as mobile/RFID payments initiatives. Gray also established NACS' card payments program which saved the industry $60M in its first year of operations, and currently serves over 1,500 stores, doing 100m transactions annually.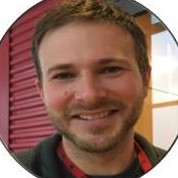 Ryan Uphouse, IT, Sheetz
Ryan Uphouse is a Senior Business Analyst for Sheetz. Sheetz current operates approximately 600 stores across six states in the United States. His primary responsibly is working with business and IT to ensure the appropriate solutions are delivered and bring value to the company. Ryan Uphouse started his career with Sheetz over 8 years ago as a developer. He currently serves on the Conexxus API Working Group as Vice Chair.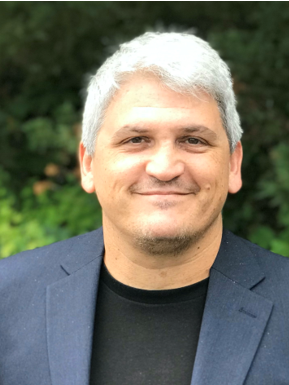 Martin "Marty" Wolfe, Vice President & Global Consumer Industries CTO, IBM
Marty Wolfe is a World Wide Vice President and CTO for all of IBM's technical standards and strategy for the Retail, Consumer Products, and Agribusiness industries. As global technical leader, he is the mentor and guide for nearly 250 technical and industry experts across all of IBM's markets. Marty defines the technical strategy that IBM follows in each of these industries, guiding the organization to build the next generation of solutions needed by companies in these industries.
Return to top
The recording access pass is $314.16 for both members and non-members.  You will have full access to the recordings of the 9 education sessions from all three days.

Thank you 2020 Conexxus Diamond Sponsors

---
About Conexxus
Conexxus is a non-profit, member-driven technology  organization dedicated to the development and  implementation of standards, technologies innovation and  advocacy for the convenience store and fuel market. Conexxus  membership collaborates on key present and future industry  challenges and innovations. Our work efforts improve profitability by reducing the cost of IT ownership and  improve the competitiveness of our members.